El Puente Hispano (The Hispanic Bridge) was born when a group of Latino professionals from different sectors, aware of the needs and struggles of the Latino Community, decided to work together to create a non-profit organization to further help Hispanics in Cabarrus County
​
Our goal is to develop programs that promote equity and help strengthen families in our community. Our group is convinced that by informing, preparing and educating the Latino Community, it will become a greater asset for the economy and development of the region.
El Puente Hispano (The Hispanic Bridge) offers different programs, activities and workshops.
Don't miss out, follow us, like us in all of our social media outlets and share this information with your neighbors, friends, and family.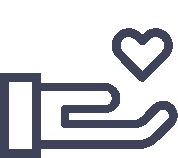 "We know only too well that what we are doing is nothing more than a drop in the ocean. But if the drop were not there, the ocean would be missing something."