El Puente Hispano (The Hispanic Bridge) was born when a group of Latino professionals from different sectors, aware of the needs and struggles of the Latino Community, decided to work together to create a non-profit organization to further help Hispanics in Cabarrus County
​
Our goal is to develop programs that promote equity and help strengthen families in our community. Our group is convinced that by informing, preparing and educating the Latino Community, it will become a greater asset for the economy and development of the region.
El Puente Hispano (The Hispanic Bridge) offers different programs, activities, and workshops.
Don't miss out, follow us, like us in all of our social media outlets and share this information with your neighbors, friends, and family.
Message from the president
A medida que seguimos creciendo y nos adaptamos a una nueva cultura. El Puente Hispano sigue manteniendo su compromiso de crear programas que ayuden a fortalecer el desarrollo de las familias Latinas en la región.
Creemos firmemente que proporcionando información, preparación y educación a nuestra comunidad nos permitirá seguir evolucionando en el desarrollo y crecimiento de nuestro condado.
​
Es hora de demostrar los hermosos colores que podemos ofrecer los latinos, los enumerables talentos que son el legado para las generaciones que nos proceden y toda la riqueza de nuestra cultura. Siguiendo nuestra misión y visión, estamos muy orgullosos de trabajar con compromiso, respeto, admiración y carinño por una comunidad luchadora y valiente. Todos unidos podemos hacer el cambio.
"Se un Arco iris en la nube de alguien"
Maya Angelou
Atentamente
Rosa Maria Gonzalez
Presidente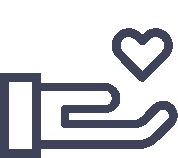 ​

"You only have what you give. It's by spending yourself that you become rich." by Isabel Allende